Archive for video game
What makes the video game addictive is the weapon it offers to the players. They need to be effective and accurate to take down the enemies. Video games are where one can officially flaunt a weapon. In this countdown of top ten video game weapons, the most effective, accurate guns, pistols, swords and cloaks are mentioned. What makes one better than the other is how effective it is to counter the enemy attack.
10. The Sawnoff Shotgun in GTA: San Andreas
Sawed off short gun requires all alert and effective dealing in the game. Ammo is quiet enough to find any battle with the enemy. There is a save option at any point in the game now let it be enemy cars, tanks and airplanes, player of the game is acquainted well to deal with it
9. The Biggoron Sword in Ocarina of Time
One hit is all this sword needs to wipe out the opponent. Now it is not difficult to find even, in the game. The big orange arrow guides you to the sword. player can take all the time in the world because there is no time limit.
8. The Five-Seven in Splinter Cell: Conviction
This pistol has it all it takes to put down number of enemies in a single shot. You get this pistol almost right at the start of the game. From there the show of this accurate weapon begins.
7. Holy Water in Castlevania
Holy water first freezes any enemy it touches. Later it burns them completely. How big the boss is next to you holy water can kill these bosses within a split second.
6. The Pistol in Red Faction
If you are weak with aims, this pistol is made for you. With no restriction on the rate of fire whole of enemy army can put down to death.
Video games play a very important part in one's life. These video games give the gamers a chance to experience real life situations and work effectively. Many individuals love gaming as gaming industry is their bread and butter. Games are extremely important and contribute much to the daily lives. However some video games are strange.
Bizarre Video Games – Strange Content
Many video games have been developed which are regarded as unbelievable. However there are some video games which completely surpass the boundaries of being bizarre. Have a look at some of the most bizarre video games of all times. These games have completely redefined the gaming industry with the new theme and gaming play. These games have received criticism by some and appraisal by many.
1. Metal Wolf Chaos – Rogue Politicians
Metal Wolf Chaos is one of the most fantastic yet bizarre video games ever released. The Microsoft made "Metal Wolf Chaos" is available on Xbox and came out in 2004. The theme of the game is unusual and surrounds a couple of politicians and army against one time president Woodrow Wilson. The fictitious storyline is appealing.
2. The Great Giana Sisters – Mario Has Competition
"The Great Giana Sisters" was released on Commodore 64. The video game features three sisters on a hunt. The story of the game is quite similar to "Mario Brothers". The tagline of the video game made it much more controversial. The Giana Sisters is available to play on the Mobile Phone as well as Nintendo DS.
3. Monster Party – Rock & Roll
NES is the holder of this bizarre video game. "Monster Party" is one game that will definitely enthrall one with the strange story line and mode of action. The video game features many characters through which one has to complete the game. Medusa, Dragons and Grim Reaper are some of the monsters featured in this video game.
4. Penn & Teller's Smoke and Mirrors
"Penn & Teller's" was originally intended to release in 1995. The video game was released on Sega Platform. Although a bit outdated, yet it never failed to amaze. The entire game is made up of miniature version of video games. These video games feature the most prolific and famous due of Penn and Teller.
5. Revolution X – When Army Goes Berserk
"Midway" is one of the most famous video game developers. The "Revolution X" was released in the year 1994 and had a complete arcade like game play.  Read More
There is large number of android shooting games that can be searched while surfing but finding those which are the addictive ones is bit difficult. To satisfy the craze of android shooting games lover the collection of such games readily available is of great worth. Many Android games are quite joyful and addictive. Here is the list of top ten top rated shooting android games to ease the users.
1. Quake
Quake has been now on a Droid. It ran really well. Its developer is Thunderbird2k. It looks better. It supports touch screen. With the frame rate of 30 fps it can jumped to even 50 in smaller parts of a map.
2. Heavy Gunner
It is 3D an action packed game. Controlled by single person accelerometer, can be played with dual stick. With dual, you can blast your enemies from each side & control the aim of your weapons independently. It helps learning controls.
3. Duck Hunt
The Bluefoot Solutions developed Droid Duck Hunt for Android. The classic version of this game has disappointing controls and lacks number of levels. To shoot simply, press on the display screen. The drawback is it moves too slowly also the tree on the right hand side of the screen is too thick so if a duck flies behind the tree it is difficult to see and/or shoot it.
4. Big Range Hunting
For the lovers of hunting, it is like real life experience of world travel to hunt. Follow & fire your target in their natural environment. Each species selected for hunting reacts differently so adapt your hunting strategy earlier.
5. iCommando Android Game
It is a first-person sniper shooting game. The game missions is to abolish all enemies before time runs out and complete the goal by killing the opposition's leader to go to the next level.
6. Sniper Shot
Using deadly sniper rifle, look at the outer world over the telescopic sight.
If you and your girlfriend, both are a fond of video games but not find any game to compete with each other and enjoy the extreme pleasure. Then, you have to seriously consider this list of multiplayer games with attractive interfaces:
1. The Pixeljunk Series
Pixeljunk have a series of retro-like games with latest graphical environment. It includes different games in one platform like Pixeljunk Monsters, Pixeljunk Shooter, Pixeljunk Eden and Pixeljunk Racers. You have to stop and shoot monsters and also build hurdles in the way of monsters to save your village from them. This game is available for PS3 PlayStation Network.
2. Little Big Planet
This game is a bit expensive for PS3 PlayStation but it provides maximum pleasure for four players at a time. You can also play this game online and enjoy its maximum levels.
3. New Super Mario
This game is simply a very addicting, hilarious and crazy game for the people of all ages. It have very attractive interface and can be played by four players at a time.
4. Dinner Dash
This game was created for personal computers but as it got the popularity, it is now also available for Xbox 360 and PlayStation PS3. It is very affordable game. In this game, you have to run a restaurant in both co-operative and competitive modes.
5. Peggle/Peggle Nights
In this game, you have to bounce a ball at different pegs to acquire the highest points and levels. For multiplayer mode, you have to compete with other players for highest points. This game is available for PC, PlayStation PS3 and Xbox 360.
6. Modern Warfare 2
This is a very interesting shooting game just like call of Duty. It is available for PlayStation PS3 and Xbox 360. Its most amazing thing is that you can set different difficulty levels for all the players in multiplayer mode.
7. LEGO Adventure Series
This series is the franchise of different popular games. It includes Lego Indiana jones, Lego Star Wars, Lego Batman and other adventuress games. It is made to play on all platforms.
8. Sonic Genesis Collection
Sonic Genesis Collection provides you extreme old-school fun, which you can enjoy with your girlfriend. This series have a dozen of games which will give you an extreme pleasure. It is available for PlayStation PS3 and Xbox 360.
9. Critter Crunch
When you want to feel the cute pleasure in your PlayStation PS3, then go for Critter Crunch. This is a screen battle game in which different cute animals appear and you have to make pairs and simply split them.
10. Music-centric games
This collection of Musical games includes Rock Band, Guitar Hero, and other small musical games. All of these games are available for all platforms.
Computer games nowadays are one of the most useful sources of enjoyment for this modern and fast world. Games play a very important role in an individual's daily life. For instance, a brain that is used for 8 hours daily in office or for any other routine works need some break. A person requires something that takes him out from his boring routine life.
Here, Games could be very helpful to maintain his work efficiency by keeping him fresh and ready fro the upcoming tasks. In this article we would be discussing some basic problems that a person can encounter related to computer games. There are some big games that save the progress you make in the game. Next time when you start playing your game, it actually loads the data from that particular saved file. Now, a person would never like to lose that progress he made in the game as it will be very boring to restart.
This write up focuses to guide you, how could you save yourself from such an irritation? The solution is simple, all you need to do is create backup for those saved files. Coming paragraphs will help you with the procedure.
For the purpose, we will be requiring software called Sony Media Go. This will help you to make backup of your PSP game data.
Creating Backup of Game Data in you Computer:
Step1
First and foremost you need to download Sony Media Go. As the downloading is finished run the installation process.  Installation process is quite simple all you need to do is to run the setup file and setup wizard would automatically download all the files that are essential for proper functionality of this particular software.
Step2
As the above requirement is compiled, use USB cable to connect your PSP with your computer. Your PSP should be set at USB mode for functionality. (Go to PSP settings -> USB connection and change the settings according to the requirement.)
Step3
Run the Sony media go on your computer. Your PSP should be displayed on left of the main Navigation menu.
Android phones use Google based technology. Google also introduce multiple applications on daily basis. In fact, one of the famous features of Android phones is its shooter games that are very popular amongst the Android users. Here are some details of 5 top shooter games for Android:
1. Antibody Lite
This is an action packed game. The main tale revolves around a youthful scientist. He makes an endeavor to battle against a bug to save the globe. The rationale of this game is the governing group to eradicate the virus. You can choose vigorous cells to manage over anxiously or assault the contaminated cells. The colors of vigorous cells are green and Blue. Gray are neutral cells and red color cells are for metamorphosis. The game players tick on the healthy cells and reproduce other cells. After that, the life span of other cells will be reduced.
2. Toon Warz
This is another famous 3 dimensional (3D) action game with EPS (Encapsulated Post Script) characteristics. It consists of the tasks of single player and concurrent multiplayer death games. It also has perceptive gearshift, dazzling illustrations and extreme conflict. This game may be considered as the first game that can be played with different operating systems. Hence the clients of various mobile phones systems can play the game along with each other with the help of Wi-Fi.
3. iCommando
This is very interesting game where a rebel group takes over the control of U.S Air Force consignment plane C-130. The plane carries military utensils. The rebel group lands the plane in Nigeria and has a plan of selling the equipment to local terrorist group with the name NAMD. The top of the line skilled military shooter is part of Special Forces of U.S.
There are many good and interesting PSP games that are available in the market. There are many games that are released in 2010 and are loved by many people who love games.  These games can be played by using different software like, Metal Gear Solid, Silent Hill and Fat Princess. Out of many interesting and famous games, following are the best ten PSP games.
1. Metal Gear Solid
This famous game is introduced by Peace Walker. This game is very famous in eastern countries. The game is very simple and is available with different modes. The demo of Metal Gear Solid 3 is also available on internet and the reaction of users is very good.
2. SOCOM US Navy Seals
This game is introduced and sponsored by Fire team Bravo3. This game is getting very famous among the youngsters and children. This is a shooting game for shooting lovers. The information and details about the weapons of the players are given at the right bottom of the screen. This game was launched in January 2010.
3. Darius Burst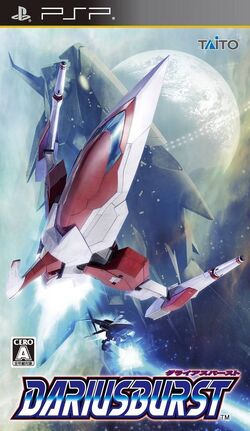 This is an action game with better sound effects and graphics. In the game the player has to fight against the alien planes. The player has modified weapons. Player can control the plane by using joy stick and other keys to fire the weapons. This game is a Japanese game and hence showing their culture.
4. Resident Evil Portable
This is a very interesting horror game and is very famous between the youngsters. This game is especially designed for PSP. The player has to kill the aliens and the monsters during the rescue journey. The player is loaded with highly advance weapons.
5. Fat Princess
This game is introduced by Fistful of Cake. This game is designed for Play station 3. This game was released in March 2010.
EA's Maxis introduced a new concept in gaming some 10 years back, and they got that idea which is one among the hits of EA's work. Firstly they started Sim City in which the player was able to control the whole city and build it, then they made a game named The Sims, in which we can control a family and assign them everyday works, they will lead their lives according to our wish, then many expansion packs were introduced.
Then after few years a sequel of The Sims released known as The Sims2 that part also have many expansion packs that game was improved in every aspect, then in 2009 Maxis gave another best seller hit The Sims3, it is the more improved part of The Sims and The Sims2, there is versatility in the action and tasks we can assign to our sims.
Call of Duty: World at War is a game with fabulous story and also multiplayer enabled game, there are four players cooperative campaign, and great weapons like flamethrowers are also accessible. This game has many sequels. There are many missions in the game, and this game is based on World War II, and in this sequel of COD we have the control of different officers, and we play as different countries army officers and fight for that countries purposes. Action in this game consistently makes you attentive and at the edge of your chair. All parts of COD except Modern Warfare came with the same theme of World War II, but this was the first sequel of its own type. In spite of all its admirable and stunning features, Modern Warfare made its place ahead other parts. Because of the Modern Warfare's freshness and its theme made it a hit. COD is a first person shooter game. Shooting game became the trend of today's players. In few missions you are a solider of one army and in few others you play as the solider of other armies. There are two wars between Russia and Germany, and America and Japan.
Beginning
Your soldiers start their carrier without any weapon and in the middle of enemy from there you will control the solider and will help him in completing all the missions successfully. Starting missions are thrilling but the thrill incenses gradually when you complete the levels, and go near to enemies capitals.
Experience what you were not imagining that you can experience ever in Gaming!
Assassin's Creed stunned everyone after its release, its storyline its game play and all the unique features it introduced to the players. When playing Assassin's Creed you'll get a feeling that all this happening in real, a real environment with tension and suspense get a lot of your attention and you will be fully involved in the game.
But the whole gameplay is based on a scheme that everything is in some fluid surrounding, as it was the requirement of the story, doctors were inspecting protagonists past memory. This game is full of actions very beautifully created, protagonist walks in the streets, can climb roofs and run on the roof tops, the controls are so good and the feeling of controlling the protagonists is so calm that he is fully under your control.
The story is great and very different, a unique concept is introduced, and I'll not tell you the story, because you'll not like me to disclose the surprises, when you'll play the game will enjoy it with all the surprises.