Archive for top 10
iPad is stunning product from Apple. It allows user to browse to the Internet, watch videos, listen music, read books, games and much more. There is wide range of applications in every field. For music lover here are 10 best Music applications for iPad. Now you can make and play your own music on your iPad.
10 Best iPad Music Applications
Here are 10 most popular music applications. Now using these applications you can create your own music tunes of your taste
1. StreamToMe
The StreamToMe application provides your iPad Touch to play video, music files and photo files in wide variety of formats. You can also stream directly over WiFi from another Mac or PC. You can also connect your iPad to your TV out cable and use it as a wireless streaming media center
2. Shiny Drum
Shiny Drum is designed by Out Of The Bit and Leo Di Angilla a music application for iPad. In this you can create different drums beat.
3. TabToolKit
TabTookKit, this application has won award in 2010. the features of TabTookKit having a powerful guitar and music notation viewer and you can play multi-track at a time. It is an essential tool to learn and practicing music.
Civilization Revolution
Lead your civilization from the dawn of man to the modern age and beyond in Sid Meier's Civilization Revolution. Go head to head with history's greatest leaders as you wage war, conduct diplomacy, discover new technologies, inspire your nation and build the most powerful empire the world has ever known.
Field-runners
Descend into the world of Field-runners, the most anticipated and visually stunning game in mobile Tower Defense history! Defend and control the field using a diverse selection of upgradeable towers in a limitless adventure, using a wide array of tactics and strategies against countless waves of unique land and air combatants! Hours of entertainment and re-playable challenges! Enjoy a growing experience through free content updates and premium DLC! Do you have what it takes to dominate the field-runners and rise to the top as the ultimate Tower Defense master?
Flight Control HD
In Flight Control HD, you're an air traffic controller at an increasingly busy airport.
Today Apple iPhone is gaining popularity in gaming industry rapidly. iPhone is becoming portable gaming system. Games Developers are developing every kind of game, from basic puzzling games to most enhanced graphic games. Top 10 Games of iPhone of 2011 are following.
1. Cut the Rope
Cut the Rope is the brilliant game in the App World because of it's extraordinary game play importance, magnificent graphics, accurate physics and sensitive action controls. It is one of the best puzzle games available today.

2. Sonic 4
Sonic The Hedgehog 4 Episode I is one of the most wanted games for the iPhone. It is released with enhanced features,
graphics and controls. It is one of the brilliant releases from THE HEDGEHOG.
3. Fruit Ninja
Fruit Ninja is a very interesting action game with amazing Arcade mode. It is a very simple but quite funny game Released by Halfbrick Studio. Fruit Ninja sums up all features which iPhone game needs.
Now iPad is offering great set of productive apps for professionals, who can use these productivity apps anywhere. It is very difficult to understand the technology of iPad as it provides you a lot with a faster processor and a bigger screen. It has the productivity abilities like one's in the office. New added iPad productivity apps make it different from many other technologies, which is also the point of attraction for many new users. With these Productivity apps for iPad you can finish your tasks before time and in a more professional way. There are many interesting iPad productivity apps but here we will discuss the top 10 for your assistance.
Top 10 Productivity Apps for iPad
You can use your iPad for some of the great productivity apps. With the use of these productivity iPad apps you can achieve your tasks and goals to boost your business. So here are the top 10 iPad productivity apps.
1. Papers Productivity Apps for iPad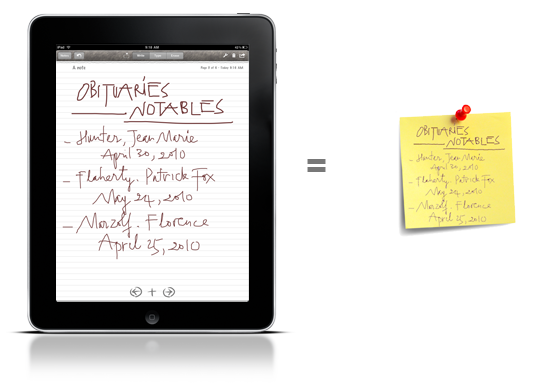 It provides you to arrange and manage your important papers into your iPad library which is being treated as a research tool. With this, it also allows you to access eight informative databases having millions of articles.
2. PDF Reader Pro Edition for iPad
iPad PDF reader can exchange PDFs via USB file transfer through Wifi, emails or iTunes. This is ultimate and comprehensive PDF app for iPad supports auto rotation, searching, bookmarks and many other features. The famous use of this app is telecommuting through iPad.
3. DeskPad Office Productivity Apps for iPad
DeskPad Office allows to you take notes and keep in track the aspects of social and professional life. It gives you the full authority to scribble on iPad as you want.
4. Things Productivity Apps for iPad
Things for iPad apps are very productive, interesting and user-friendly. You can rearrange the lists into projects, perform sorting task for various criteria and keep these features together with things. iPhone and iPad apps can sync wirelessly with Things desktop version.
5. PrintCentral Productivity Apps for iPad
PrintCentral is fulfilling your printing requirements. If you get your stuff printed spending a lot of money, then just check more options in iPad to print.
6. Desktop Connect Productivity Apps for iPad
Desktop Connect is a productively designed for iPad and its well connected too.
There are hundreds of android games available for android mobile phones. But the best games in android phones are the shooting games. These games are very demanding and are very famous as well. Out of hundreds of games available in the market, following are the best ten games for android mobile phones.
1. Quake
It is the best game of first-person. This is a best shooting game for shooting lovers. This quack engine is used in many other games as well like, half-life, Medal of Honor, Return to Castle and Call of Duty.
These games are also very famous in youngsters. Quake-1 was released in 1996. It was first launched as a free version. This is very simple to operate. A navigation key is available to move directions and different keys are to fire and release weapons and booms. This game is also available in high 3D graphics.
2. Heavy Gunner
This game is the best game in android mobile phones. In this game the player has to fight with different aliens and monsters. This game provides many options of weapons and machine guns to the player, to kill the aliens. Those who love shooting will love this game because of heavy and advance weapons options.
People are crazy about iPhone games and other such applications. iPhone introduces many amazing and interesting applications every year. Apple iPhone is becoming very famous among youngsters of America because of its interesting games and other iPhone applications.
Best Ten Games of iPhone
There are many games that are introduced by iPhone every year. Out of these games, following are the best ten iPhone games for the iPhone users.
1. Flight Control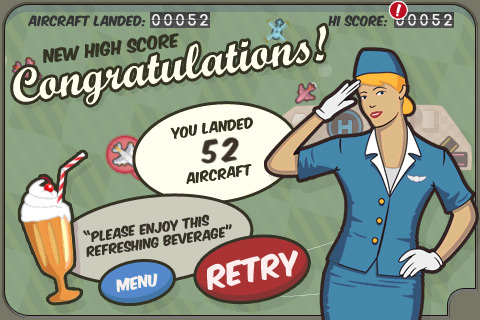 It is an action game, introduced by iPhone. This game is loved by many youngsters and adventurous people. In this game you have to just touch your planes and control them according to the situation. This game has very good and energetic sound effects and also it is available with very good graphics.
2. Peggle
It is puzzle video game with better graphics and sound effects.  This game manufactured by Sukhbir Sidhu and Brain Rothstain. This game has 55 levels with different difficulty stages. There are also some magic powers in the game to help the player and to make the game easy.
3. Rolando 2
This game is specially developed for iPhones and iPods. In this game, there is puzzle, action and adventure. This game is getting very famous in youth and children. In this game a player has to travel through different places like volcanoes, jungles and other ancient places.
4. Pocket God
This game is prepared by Bolt Creative for iPhones and iPods. The design of this game is by Allan Dye and it is sponsored by Dev Castelnuovo. In this game you have to find different ways to islands and jungles. The player has to protect his team from volcanoes and other hazards. This game is available with very good sound effects.
5. Enigmo 2
This is the best game by iPhone. It is puzzle game with excellent graphics and 3D effects. In this game the player has to build mechanism to direct lasers, water and plasma. This game is the second part of original Enigmo with more modifications and new effects.
6. Real Racing
This is a racing game and it is loved by those people who love racing. This game provides a player, five different game modes and races.
There are many advance games available on iPhones and on internet. But still there are a lot of people who are used to play Java games on their mobile phones. Java games are available in local markets and also on internet. Following are the best ten Java games for game lovers.
1. Super Mario Planet
This is an advance version of Mario games. In this game the player has to face different challenges. This game provides you many levels of different modes. This game is supported by all Java supported mobile phones.
2. Tankzors Pro
This game is controlled and organized by NES Game Battle City. This game is an adventurous game in which the player has to destroy different targets. There are different hurdles in your mission which the player has to face.
3. Zelda Mobile
This is a Nintendo game that also works very well on small screen Java supported mobile phones. This game is based on a mission and in that mission the player has to pick and drop different passengers from different stops by using a bus.
4. Tom and Jerry Food Fight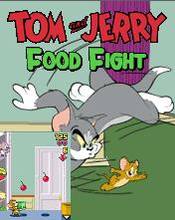 This game is especially designed according to the famous and most lovable cartoons, Tom and Jerry. The player has both options to play with Tom or Jerry. In the game there is a fight between Tom and Jerry and player has to protect its character. This game is very exciting and loved by children.
5. Mine Hunter
This game is developed and designed by Minesweeper. In this adventurous game, the player has to find and track different hidden mines and then has to destroy these mines.
There are many good and interesting PSP games that are available in the market. There are many games that are released in 2010 and are loved by many people who love games.  These games can be played by using different software like, Metal Gear Solid, Silent Hill and Fat Princess. Out of many interesting and famous games, following are the best ten PSP games.
1. Metal Gear Solid
This famous game is introduced by Peace Walker. This game is very famous in eastern countries. The game is very simple and is available with different modes. The demo of Metal Gear Solid 3 is also available on internet and the reaction of users is very good.
2. SOCOM US Navy Seals
This game is introduced and sponsored by Fire team Bravo3. This game is getting very famous among the youngsters and children. This is a shooting game for shooting lovers. The information and details about the weapons of the players are given at the right bottom of the screen. This game was launched in January 2010.
3. Darius Burst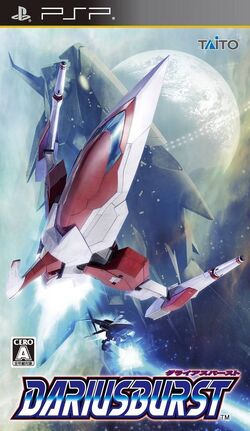 This is an action game with better sound effects and graphics. In the game the player has to fight against the alien planes. The player has modified weapons. Player can control the plane by using joy stick and other keys to fire the weapons. This game is a Japanese game and hence showing their culture.
4. Resident Evil Portable
This is a very interesting horror game and is very famous between the youngsters. This game is especially designed for PSP. The player has to kill the aliens and the monsters during the rescue journey. The player is loaded with highly advance weapons.
5. Fat Princess
This game is introduced by Fistful of Cake. This game is designed for Play station 3. This game was released in March 2010.
There are large number of themes available for cydia iPhone or touch in the market, but every one has own choice to select according to there own choice and taste, so for those people here i collect best video, top ten best cydia themes and this video will help them to select for their iPhone. I hope you will also like it.
Android introducing large number of apps for android lovers and many lovers want to enjoy music on their mobile phone such as android phones. So in this article I arrange top ten android apps for music, I hope you will like it.
01: Pandora-an enduring genres music app
Pandora is one of the best android app for music and very entreating for the android user. Through this app you can create radio stations for your favorite songs as well as for your favorite artist.