Archive for planet
The market for the satellite phone sales is quite smaller as compared to other commodities markets, as these phones are not yet popular. Obviously there is no compromise made on the price. This is because the thing which is not in common sale is obviously rated high.As a matter of fact the satellite phones are quite costly.
It is due to this main reason that the leasing and renting of these phones is more common as compared to the retail satellite phone sales. These phones depict such a high level and class of technology that is not easy to be afforded by anyone.
Various Platforms Selling Satellite Phones:
It is also possible to buy these phones or at least get them on lease by means of online search. There are different websites offering the satellite phone sales. However the number of these websites is not as much as it is in case of the sale of normal cell phones. The reason is same that these phones are not yet so popular to be commonly used or sold.
Prices of Satellite Phones:
Presently there are not more than three or four manufacturers of the satellite phones. This ultimately establishes the fact and also proves the sales rules of economics that when production of anything is less, its price is automatically high. For this reason the price range of the normal satellite phones lie in the range between eight hundred and three hundred dollars. The prices however do fluctuate depending upon the model of the satellite phones.
Coverage Range and Areas of Satellite Phones:
Basically for making a satellite phone, it is also important, although not necessary to have a satellite system. Otherwise partnership with a satellite system is important. The systems owned by these companies separately have their own coverage ranges and areas. There is an area of almost 98 % of the whole planet which is covered by one company. On the other hand the other company offers the coverage of the African continent.
There are many advance games available on iPhones and on internet. But still there are a lot of people who are used to play Java games on their mobile phones. Java games are available in local markets and also on internet. Following are the best ten Java games for game lovers.
1. Super Mario Planet
This is an advance version of Mario games. In this game the player has to face different challenges. This game provides you many levels of different modes. This game is supported by all Java supported mobile phones.
2. Tankzors Pro
This game is controlled and organized by NES Game Battle City. This game is an adventurous game in which the player has to destroy different targets. There are different hurdles in your mission which the player has to face.
3. Zelda Mobile
This is a Nintendo game that also works very well on small screen Java supported mobile phones. This game is based on a mission and in that mission the player has to pick and drop different passengers from different stops by using a bus.
4. Tom and Jerry Food Fight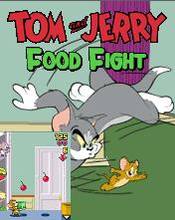 This game is especially designed according to the famous and most lovable cartoons, Tom and Jerry. The player has both options to play with Tom or Jerry. In the game there is a fight between Tom and Jerry and player has to protect its character. This game is very exciting and loved by children.
5. Mine Hunter
This game is developed and designed by Minesweeper. In this adventurous game, the player has to find and track different hidden mines and then has to destroy these mines.
There are millions of apps available in the iPhone app store, and out of these, tens of thousands can be useful for travel, making things easier for you in the foreign land.
So, in order to help you pick out the most useful ones, we have made a list of the best apps that can prove to be really helpful for frequent travelers.
Did you just overslept and missed your flight? This handy app helps you find the next available flights you can take to get to your destination. The app can also be used to get an earlier flight from the one you're booked.
Use your iPhone to find nice restaurants that are near you! In order to refine your search, you can select the restaurant type you like and your preferred price range before giving the app a spin.