Archive for Java
Finding any geographical location on earth is not a difficult task anymore. Users of Google will now be amazed by using google aerial map. It is a free web based mapping technology. Through this users can locate street addresses, find businesses in urban areas etc free of cost. Google aerial map does not only locate destinations but also provides other information.
What else google aerial map can do?
Google maps can also provide their users with entertainment and attractions in general areas. Users can search any location in the world and can get full knowledge about it. If you want to know about parks of any particular area you can simply type park and the technology will provide you with a list. Further it will provide you with the image of the park and its directions. By looking at the map users can zoom the image to have a closer look of the image.
Driving and walking directions
Google aerial maps can help their customers in obtaining walking and driving directions. Users only need to enter where to go and what is their destination and it will provide you with driving directions. Moreover it will provide you with a map and with the estimated duration of travel. In addition to driving directions users can also obtain walking directions.
Moreover if any one finds out that google satellite maps are wrong about any location users can simply correct it. But if the problem is extensive the moderator will have to approve the change before it appears on the internet.
Standard viewing options
Google mapping applications offer six standard viewing options. Firstly is the map view which offers relevant look of the location demanded with its detailed images. Secondly google satellite map offers a high resolution, great quality images of the location. As the other options google aerial maps also offers the same capabilities of zooming and planning. Then there is terrain view which provides high relief rendering and an overlaying street image which increase understanding. 360 views of street level geography are offered by street view. Lastly it is the traffic view which shows traffic situation in certain areas. Read More
The Cydia apps are being updated at such a great rate that it is easy to lose touch. New themes and apps are appearing that will make the experience better. Here is a list of all the apps that you could hope to have. Also added is a little description of each app.
Archiving
cpio:
It is a predecessor to tar. Tar is used by RPM.
DMG2IMG:
It is a conversion tool. It converts compressed dmgs to HFS+.
fastjar:
It is a counterpart for a Java app. It is a faster native alternative to Java's Jar.
libarchive:
It is a backend library. This app is for working with tar files.
rzip:
It is a compression algorithm. This algorithm is the best there is.
unrar:
It is a decompression tool. It decompresses files in rar format.
unzip:
This is also a decompression tool. It decompresses files in zip format.
XAR:
It is an easy archive format. This format is extensible.
zip:
It is the standard compression tool for Windows. It provides compatibility.
7-zip (POSIX):
It is yet another compressing tool. It claims to be a good one.
Dictionaries
C.I.D.E:
It is for App Store's WeDict. It is an add-on dictionary.
DeuDict:
It is for translation. It translates German to English.
Dictionary:
It is the basic dictionary. This is the universal one for iPhone and iPod Touch.
English Etymology:
It provides etymology knowledge.
Blackberry has launched new BlackPad tablet along with their new operating system. But there is a minor fault that we don't know the real name of this product we call it so because RIM have announced it. As they have announced it they called it professional tablets this means that it has established for the users that are already using the BlackBerry smart phones. This combination means the transfer of data on the bigger screen. This can be done using Bluetooth connection. Through all this we can't say that playbook is only for the users of Blackberry. By its specifications we can know that it contains a 7 inch screen, 1GHz core CPU etc. Here are some more specifications of this product of Blackberry:
Specifications:
BlackBerry Tablet OS with support for symmetric multiprocessing
7" LCD, 1024 x 600, WSVGA, capacitive touch screen with full multitouch and gesture support
1 GB RAM o 1 GHz dual-core processor
Dual HD cameras (3 MP front facing, 5 MP rear facing), supports 1080p HD video recording
Wi-Fi – 802.11 a/b/g/n
Audio playback: MP3, AAC, WMA
Video playback: 1080p HD Video, H.264, MPEG, DivX, WMV
HDMI video output
Connectors: microHDMI, microUSB, charging contacts
Bluetooth 2.1 + EDR
Measures 5.1"x7.6"x0.4" (130mm x 193mm x 10mm)
Weighs less than a pound (approximately 0.9 lb or 400g)
Open, flexible application platform with support for WebKit/HTML-5, Adobe Flash Player 10.1, Adobe Mobile AIR, Adobe Reader, POSIX,  OpenGL, Java.
Explaination:
We can't say that it is only a business tablet but it is in the competition with iPad on the basis of its specifications. But not on the battery life which is not explained by RIM's. But it should be nearer to iPad's battery life that is 10 hours. Read More
Android is an operating system of the mobile device. All applications for Android platform using the Java programming language. It becomes very popular in small devices. The Android SDK provides the APIs and tools to develop applications for Android mobile devices with or without touchable functionality. By using these applications get your alert for important meetings, tasks, birthday, and more.
5 Best Calendar Apps for Android
There are numerous free applications for Android or any other system, like best five calender for Android system that helps you in every professional field. To get schedule your business life. Following is some famous calendar with different features according to different fields like, business, personal life, teaching, etc.
1. Touch Calendar (BETA)
Touch calendar is more interesting calendar application of all the Android apps. It takes advantage of the Android v2.0. interface. Touch Calendar includes a pinch zooming, avoiding for the long tap use double tap to enter events, allows scrolling horizontal or vertical. You can jump to any date from the menu, search calendar from menu or phone, and much more.
2. Smooth Calender
Smooth Calendar is very much easy to use. It is highly configuration screen for the built in calendar app. Smooth Calendar is not a very good application for you if you have more than one event in a single day. Smooth Calendar has one screen size of 4X2. At this size, your calendar only can display your event names if more than one or detailed one event at a time.
3. Cal Widget
Cal Widget, This Calendar application stands alone in Android mobile system. It is one of the best widget calendar applications.
In this era of technology mobile phone is requirement of every person and also has positive effects on society. Mobile technology enables you to get connect all over the world through internet and get information of any part of world (breaking news) when it happens. Mobile technology enables you to make fast and informed decisions.
Mobile technology is very useful in many departments of social life and smart phones with capabilities of browsing the internet, audio/video calls, and sharing large files, mobile technology has made it more efficient to communicate and conduct meetings and business. Some Top Selling Phones make good effects on economy of mobile companies.
In these competitors Best Selling Phone gets more benefit due to its sharp and smart features. Mostly mobile phones with highest sale having balance in their prices with features, so they are affordable for every class. Here we are introducing some Best Selling Phones.
Nokia Series:
Nokia 5310:
Nokia 5310 is an express music phone. Main body color is grey, red, black or white and about a centimeter thick. It was released in 2007 and it features many music specific features as well as a 2.0 megapixel camera. It comes with 30 MB internal memory, 32 MB system RAM (2MB of heap memory for apps).Its weight is 71 g, it comes with a dedicated audio chip, which delivers better audio quality, as well as video. It has basic organizer functions including a calendar, to-do list, and notes and it can play FM Radio and receive call with the headset's button.
2. Nokia N97:
It is a smart and stylish model of nokia series with sharp features. It is actually category of those phones which are in highest sale. It made good repute in Top Selling Phones. It is a touch screen mobile phone in the N series by Nokia. It was released worldwide, on 26 June 2009. It comes with a slide-out QWERTY keyboard. Its talk time is 9.5 hours; LCD size is (640×360 px) 3.5 inch. Its weight is 150 g for original. Its Video recording: Up to 3.6 hours (offline mode) and Standby time: Up to 17 days (3G), 18 days (GSM).
Another version on Nokia N97 is Nokia N97 Mini, having some features of N97 but some differences for instance it is downsize than Nokia N97, another difference is top left the big D-pad has been replaced with four arrow keys at right side. Space between keys is also more than original design. It has some similarities with original model i-e 3.2 inch touch screen, 8 GB of storage memory, removal of FM transmitter, and a shorter battery life. Its LCD size is (640×360 px) 3.2 inch. Weight: 138 g for mini .
3.  Nokia N95:
The phone was released at the end of March 2007. This is a portable device is a Smart phone produced by Nokia as part of their N series. The N95 has built-in Wi-Fi, with which it can access the Internet, audio/video chat, it also has built-in Blue-tooth and works with wireless earpieces. The N95 includes a built-in accelerometer. Its weight is 120 g and comes with 160 MB Memory, 240×320 px, 2.6 in, TFT LCD display, USB 2.0, Blue-tooth 2.0, Wi-Fi b/g, Infrared and Rear Camera of 5 Megapixel.
Its capabilities include video recording and video conferencing, a FM Radio tuner, multi-tasking to allow several applications to run simultaneously, MMS and e-mail and a web browser with support for Adobe Flash, HTML and JavaScript.
Its different versions are:
N95 NAM (N95-3): designed specifically for the North American market
N95 8GB (N95-2): N95-2, internally known as RM-320, comes with 8 gigabytes of internal storage and a larger display
N95 CHINA (N95-5): the N95-5 is targeted at the Chinese market
N95 8GB NAM (N95-4): with support for North American
N95 CHINA (N95-5)
N95 8GB CHINA (N95-6)
The lower cost N95-5 and N95-6 for the Chinese market.
Nokia 1100:
This is also including in phones With Highest Sale. This is a very simple mobile in nokia series. It was launched in late 2003; 250 million 1100′s have been sold since 2003. The Nokia 1100 was designed at Nokia Design Center in California. Its style is not too much modern but it gets popularity among more modern cell phones with more features. It was target among those users who a simple use of cell phone only related to a phone call or SMS just text messages, alarm clock or calendar. Its display is 96 x 65 Monochrome.
There are many advance games available on iPhones and on internet. But still there are a lot of people who are used to play Java games on their mobile phones. Java games are available in local markets and also on internet. Following are the best ten Java games for game lovers.
1. Super Mario Planet
This is an advance version of Mario games. In this game the player has to face different challenges. This game provides you many levels of different modes. This game is supported by all Java supported mobile phones.
2. Tankzors Pro
This game is controlled and organized by NES Game Battle City. This game is an adventurous game in which the player has to destroy different targets. There are different hurdles in your mission which the player has to face.
3. Zelda Mobile
This is a Nintendo game that also works very well on small screen Java supported mobile phones. This game is based on a mission and in that mission the player has to pick and drop different passengers from different stops by using a bus.
4. Tom and Jerry Food Fight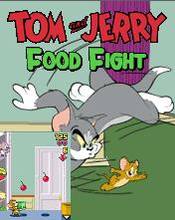 This game is especially designed according to the famous and most lovable cartoons, Tom and Jerry. The player has both options to play with Tom or Jerry. In the game there is a fight between Tom and Jerry and player has to protect its character. This game is very exciting and loved by children.
5. Mine Hunter
This game is developed and designed by Minesweeper. In this adventurous game, the player has to find and track different hidden mines and then has to destroy these mines.
New more efficient, Mini 5 and Mobile 10 mobile web browsers have recently been introduced by Opera. These browsers have been designed especially to compress the data that is sent to a phone, by up to 90 percent. This will not only speed up the brows time, it will also result in lowered bills for pay-by-byte customers.
Both the browsers are now available for free downloads and are compatible with a wide range of mobile phones operating systems, which include Google's Android and RIM's BlackBerry.
According to Opera CEO Lars Boilesen, the needs and wants of their 50-million-plus users, have been kept in mind while designing this browser. Great emphases has been made on speed, desktop-like functionality and data savings in the new mobile browsers, making it much easier for everyone to surf, search and socialize on the Web.
Everyone seems concerned about his Privacy and Security while browsing web, but not everyone knows how to stay secure and how to make things private. Many of you will already be using some software or different kind of tools to maintain their security, but here is a list of free add-on which are available to be used with Firefox. You may install and download them if they suits your needs. Sorry to users of IE, Safari and other web-browsers and I can not spend my time surfing for add-ons working on those browsers as well.
Stealther
If you want to browse in a private mode, then you should go for Stealther. You will be provided an environment to browse the web which can note be traced. It temporary disables the following:
Browsing History (also in Address bar)
Cookies
Downloaded Files History
Disk Cache
Saved Form Information
Sending of ReferrerHeader
Recently Closed Tabs list
There are some other extensions available for Firefox which also let you browse securely but none of them is as good as Stealther. This is what is claimed by Stealther.
The add-on is affective on version 1.0 to 3.o of Firefox.You may download it from here
Close 'n' Forget
As the name suggests, just close the current tab and forget what you were browsing. Related cookies will also be closed as well as the full domain is also cleared. To clear the domain, configuration is required.
The add-on is effective for Firefox 2.0 and higher versions. You may download it from here
WOT
If you are looking for a shield which can warn you from risky websites which are scamming their visitors, or spending spam or delivering malware then you must give WOT (Web Of Trust) a try. WOT works as a front-line layer preventing your computer against online threats. WOT has color-coded icons which show you ratings of the websites. Just like a traffic signal, WOT is composed of three colors, each giving you a special meaning for a website. Lets understand what each color means for WOT:
Red: to stop
Yellow: caution
Green: to go; website is safe
WOT also lets you sets a protection level for children by blocking inappropriate content.
WOT works with Firefox 1.5 and above versions. You may download WOT from here.
mIRC is undoubtedly the most popular IRC client for Windows, offering lots of tools, functions, and features. mIRC is shareware, but this fact has not dampened its success over free clients such as Bersirc (http://bersirc.free2code.net) and ChatZilla. This can be partly attributed to its ease of use, but seasoned IRC users will also find that it provides all of the powerful features they want. mIRC provides extensive scripting support, and thousands of mIRC scripts are available on the Web. mIRC is under active development.
One of the great features about IRC is its accessibility. You can connect to any IRC network using an IRC client (read: application). For many users, the IRC client is the friendly face of IRC, allowing you to chat with individuals or groups of users. IRC clients are available for virtually all operating systems. In fact, several different IRC clients are available for Windows, Linux, and Mac OS X, so you are spoiled for choice if you have time to experiment with all available choices.
This series of Posts will show you how to use some of the most popular IRC clients to connect to IRC. In next few posts I will then show you how to go beyond the basics and enhance the functionality of some of these IRC clients by exploiting existing features and writing your own IRC client scripts.
IRC For Windows
You can grab mIRC from http://www.mirc.com. Like most Windows software, installation is quite straightforward, and it will offer you the chance to create a desktop icon to run it. The first time you run mIRC, it will pop up the Connect dialog automatically, where you must provide some details.
Full Name
This is where you can specify your full name (if you want!). Because this is visible to all other IRC users, most people try to protect their anonymity to some extent by entering something funny instead.




Email Address

This is obviously useful if you want other IRC users to be able to contact you, but most people tend to enter fake addresses for fear of spam.




Nickname and Alternative

Here you can specify your nicknames. Whenever you say something on IRC, it will appear to come from your nickname. Because all nicknames on an IRC server must be unique, the dialog requests an alternative nickname, as somebody else may already be connected and using your preferred nickname.
If you are ultraparanoid about your privacy, then make sure you leave the Invisible Mode checkbox ticked. This will make it harder for people to find you, unless they know your nickname or are in the same channels as you.
Click on the OK button, and you will be faced with the main Status window. Messages from the IRC server typically end up here. freenode is an IRC network where many people gather to discuss peer-directed projects, and it is often a good place to ask questions about Java, Perl, PHP, and other programming languages. You can use the freenode IRC network by entering /server irc.freenode.net into the Status window. After a moment, you will be connected to one of the servers in this IRC network.
When you join a channel by typing /join #global, you will see a new window appear inside mIRC. This will be used to display all messages sent to that channel. It also contains a list of all users in that channel, as shown in the pic below. Typing a message and pressing Enter will cause your message to be sent to the channel and received by all of these users.

You can send a private message directly to another user by double-clicking on her nickname. This brings up a new window in which you can talk directly to that user.
As you become more experienced with mIRC, you will probably feel like exploring the configuration options. With these, you can change colors, fonts, aliases, pop-up menus, and sounds and use advanced scripting features.
IRC for Linux
XChat is a popular IRC client with a graphical user interface. You can download the source code or precompiled binaries for a variety of platforms.
XChat can be downloaded from http://xchat.org, either as source code or in the form of precompiled binaries or packages. If you have a packaging system such as apt or Gentoo's emerge, then you may be able to get away with apt-get xchat or emerge xchat.
Nicknames, Usernames, and Real Names
When you first run XChat, you will be presented with a Server List dialog box. The first task is to go down to the bottom and select Edit Mode. From there, you can see all your server settings. Next examine the top area marked Global User Info. The top three boxes are for your nickname. Most of the time, you will connect with your first listed nickname; however, if that name is already in use by another user, it will try again with the second and then with the third. You shouldn't make these the same, but they can be close variants, for example:
Bob, Bob_, Bobby

Foo, FooBar, Foo_Bar

CoolDude, Cool_Dude, Kewld00d
Your username is used internally by the server to form your host mask, although some servers will try to use an Ident call to look up your username instead. Your chosen username will be used if the Ident call fails. You can use your nickname, an alternate nickname, or just about anything you want here—although it may be truncated and must not contain any special characters. Your real name can also be anything you want, but it can be longer and can include spaces. As an example, your IRC nickname might be "Han" with username "solo" and real name "Harrison Ford." Be as creative as you like.
Server Configuration
The next step is to configure your servers. XChat comes with a lot of servers listed, and it may already have the one you want; if not, you can click Add above the list of servers to create a new one. This will create a New Network. To rename this network to something more informative, slowly click it twice (don't double-click, as that will make XChat connect to the server). Once you've done this, you should look at the list of Servers on the far right. This is a list of servers; each server is of the form server/port. Your network will be set with newserver/6667 and, unless you've explicitly set one up on your local network, chances are there is no server called "newserver." So instead, click on this, and replace it with the address and port of the server you want. If you leave off the /port portion, the default port number of 6667 will be used. Most IRC servers will let you connect to this port, and many will even have alternative ports as well. Here are some example servers:
irc.freenode.net

irc.worldirc.org/6660
Finally, if you know what channels you want to connect to, place them in the Join Channels box. Use commas to specify more than one channel, for example:
#wikipedia,#java,#gimp,#jibble
You are now ready to connect to an IRC server. Click the Connect button and wait until you are connected. If you'd like to connect to another server as well, return to the list with Ctrl-S, or use the menu: XChat >> Server List. Select the new server from the list, but this time use Connect in a New Tab to create a separate tab for this new server. If you forget to do this, you will disconnect from your current server and connect to the new one in the existing tab.
Advanced Options and Auto connects
If you use IRC only occasionally, you probably won't mind picking your favorite network from the list every time you start XChat. But if you connect to several IRC servers regularly, you'll probably want to connect to all of them automatically. To do this, select the network from your server list and check Auto Connect at Startup. If you do this, you may also want to check the No Server List at Startup option.
Setting Up Auto login
If you're on a standard IRC network, you can usually set yourself up to automatically log in by specifying a Connect command in the server details screen. For example:
msg nickserv identify password
Notice that this command does not begin with a / character. If you'd like to use more than one command here, you need to set up a user command (as described later) with multiple entries and type its name here instead.
Selecting a Stable Server
Most IRC networks are made up of more than one server; many will list these at the network's web site. In most cases, you will connect to a round-robin server, which will automatically pick a server and direct you there. Generally, you won't need to change this, but you may sometimes want to connect to a specific server. If you find a particular server that behaves more stably that any of the others, you can set the server of your choice at the top of the server list for your network. You can then click the Add button to add another one in case your preferred one is down. For example:
Klagenfurt.AT.EU.WorldIRC.org, Bleisen.DE.EU.WorldIRC.org, irc.worldirc.org
Different Nicknames on Different Networks
If you want to use a different nickname on a certain network, select the network in the server list and uncheck Use Global User Info. You can then fill in a nickname, username, and real name for this server.
Setting Up the User Interface
The XChat interface can be customized in a number of ways. The first few are simple visibility options. Right-click a blank area in the IRC window, and you can select on and off options for the menu bar, topic bar, mode buttons, and user list buttons. Select whatever combination makes you happy. The next set is available from the menu bar or the right-click menu, Settings >> Preferences. There are far too many preferences to detail here, so you may like to play around with them and see what you can achieve. Here are some items worth noting:
Interface/Text Box
Besides setting the colors and fonts for chatting, the checkboxes also affect the way you see your chat. Try turning on Nick Coloring or Timestamp, for example, or perhaps you prefer to turn off the Indented Nicknames feature?
Input Box

The Nick Completion Suffix is used for two things. First, if you type a partial nickname at the start of the line and press the Tab key, XChat will attempt to complete the nickname and add this suffix to it. Second, if you check Automatic Nick Completion, whenever you type a partial nickname followed by this suffix, XChat will replace it with the full nickname.

User List

The Lag Meter and Throttle don't take up much room and are informative; it is a good idea to set this to Both. Here you can also change the user list sort order or set a double-click command.

Tabs

Tabs are used to store channel and server windows. This lets you adjust the layout of your screen and how you use tabs.

Colors

These settings let you change the colors of your text box and user list.
Chatting/General
Here you can set the default messages for when you quit IRC, leave a channel, or go away. You can add words that will trigger the highlight/beep feature. Also, if you don't like the way XChat announces your away messages, you can uncheck that here.
Logging
If you wish to log conversations (for reference or for generating IRC statistics), you can check Enable Logging of Conversations here. You shouldn't change the other options unless you know what you're doing, especially if you want to use a third-party program to generate statistics.
Network/Setup
Most users won't need to make any changes to the settings here, but there are some useful options for file transfers. This lets you change where XChat places incoming files or adjust the speed at which the files are transferred. If you are behind a firewall, you can also restrict the DCC ports used when you send files.
Customizing XChat
Here are some neat customizations you can do with XChat:
Tab in a window
If you want to remove a tab and give it its own window, press Ctrl-I. Press them again to place it back as a tab. You can also right-click on the tab and select Detach Tab. If you'd like to change the default behavior of windows and tabs, see the Preferences dialog box under the Tabs section.
Per-channel options
Right-click on a tab, and choose the Channel Name submenu. You can turn off join/part messages for the busy channels, set the channel to beep on activity for the important but quiet channels, or allow color pasting in the channel.
All-server commands
If you'd like to set up a command to go to all your servers or all your channels, type /allserv command or /allchan command. For example:
/allserv away down south in Dixie
This will set your status to Away (and your away message to "down south in Dixie") for all of the servers you are connected to.
Use colors
Many people recommend that you don't use colors. They're more often abused than used effectively. Many consider them to be garish and ugly. Furthermore, they're not IRC standards, they're not supported by all clients, and you can't even tell whether another person's IRC client has a white background or a black one. However, if you find you simply must use color codes:
%C##

Typing this as part of a message will cause it to be interpreted as a color code. The ## must be replaced with a two-digit number (see Settings >> Preferences >> Colors for the list).

%B

This will make a message bold.

%U

This will underline your message.

%0

This will set your output back to normal, using the default color.
Alternatively, you can right-click the channel tab and select Insert mIRC Color Code.
Display output with /exec
Under Unix and Linux systems, you can display output from any command that you run. For example:
/exec uptime
This will execute the uptime command and show your system's uptime and load averages. This, however, is displayed in the window and not sent to the IRC server. If you want to brag about your system's uptime, though, you can do this:
/exec -o uptime
The output will now be sent to the IRC channel you're currently active in.
You can also call commands that do not immediately exit. For instance:
/exec -o tail -f  /var/log/httpd/access_log 
This will print the accesses to your web server as they occur, if you really need to. You can even send input to the command with /execwrite, stop it with /execstop, resume with /execcont, and kill it with /execkill.
Be careful what programs you call. /exec -o yes or /exec -o cat /dev/urandom, especially in a DCC chat, will probably crash XChat, and they are generally considered silly things to try. Having heard that, you'll probably want to try it just to see what happens.
Setting up auto-replace strings
An auto-replace is a string of text that gets automatically replaced with another. For example, XChat will automatically replace "teh" with "the" as you type it. To review or change this behavior or add new auto-replace options, go to Settings >> Lists >> Auto-replace. To add a new option, click the New button and then edit the New and EDIT ME regions. For example:
billy => Over and Under General War Commander Sergeant Billy Goat-Legs
Now, whenever you type in billy followed by a space or Enter, you'll see his full title appear.
Setting up user commands
Setting up a user command in XChat is simple. First, go to Settings >> Lists User >> Commands. Click Add New, and choose a name. Then you can type in your command. You can click the Help button for a list of substitution strings. Here's an example:
whine => me whines, complains, and makes a nuisance of himself.
Now, go to your least-favorite channel and type /whine. You'll be making yourself feel unwelcome in no time.
You can also give your commands arguments:
greet => me greets %2 in the manner of the Courts of Chaos.
You can now stab your friends in the back—erm—greet your friends with a flourish, with a simple command, like /greet Corwin or /greet JackBauer.
If you want the rest of your string to be used as an argument instead of just one word per argument, you use the & character:
hero => say &2 is my hero!
Now, with a simple /hero Linus Torvalds, you can cast your vote in support of free software!
Commands can be multiple action as well. They will be performed in the order listed, for example:
rofl => me is on the floor

rofl => me is rolling around...

rofl => me is laughing!!!
You can call external commands with the /exec command detailed earlier. For example, to counter those annoying mIRC "sysinfo" scripts, you could try this:
sysinfo => exec -o uname -a && uptime &&df -h | egrep "(hda1|hda3|hda5)"
If you have other system information scripts, you can call them instead of, or in addition to, the ones found here.
Customize messages/colors and set sounds
You can change the message format and colors of any event in IRC or assign a custom sound to play. First, go to the Settings>>Lists>>Events menu. Then find the event you want to change.
For example, to have a sound play whenever the topic changes, you would select Topic Change and enter a path to a sound file.
If you want your messages to be surrounded with, say, yellow square brackets ([]) instead of purple pointy brackets (<>), select Your Message and enter:
%C8[%O$1%C8]%O$t$2%O
The arguments to each message ($1, $2, etc.) are listed below the message as you select them. $t refers to the tabbed line, if you have Indented Nicknames on. %C, %B, and %O are color codes, as described earlier.
One often-requested format change is to display an @ in front of operators and a + in front of voiced users. To do this, modify the Channel Message format string like so:
%C2<%O$3$1%C2>%O$t$2%O
$3 will display an @, +, or nothing, as appropriate.
Add user list buttons and menu commands
Assuming you have the user list buttons turned on (right-click empty space, then select User List Buttons), you can add buttons to this list or to the user list pop up (which appears when you right-click a username in the chat window or the user list). The syntax for such a command is the same as for a user command, except the name of the command is used for the label of the button or the menu item, and there are more substitutions available. Use existing entries as guidelines if you want to.
Add CTCP replies
Care to set up some useful information for CTCP? Want to mess up people who PING and VERSION you? Using Settings>>ListsCTCP>> replies, you can set it up to do anything when someone sends you a CTCP message. In general, use the same guidelines as the other lists (and see Help for useful substitutions). Note, however, that the proper way to send a reply is:
nctcp %s (query) (result)
So a sample reply to a TIME request would be:
nctcp %s TIME Sat Nov 12 22:04:00 1955
This will ensure maximum compatibility with other clients.
IRC for MAC OS X
Several IRC clients are available for Mac OS X. Check them out for your favorite features.
There is no shortage of IRC clients for Macintosh users. ChatZilla, the truly outstanding IRC client integrated into Mozilla, is popular among Mac users and can also be used on other operating systems. Non-Mozilla users have many alternatives, too. Some applications, such as Fire (http://fire.sourceforge.net), combine IRC chat with ICQ, AIM, and JabberIM. However, because the features of IRC are different than the set for other chat applications, IRC users may find themselves frustrated with these programs. The server-channel model is not clearly supported, and sending standard IRC commands is difficult when they are not all fully supported. One of the friendliest and three of the more popular, and more powerful, IRC clients available for OS X are presented here: Conversation, X-Chat Aqua, Snak, and IRCle.
Conversation
Conversation (http://www.conversation.pwp.blueyonder.co.uk) is about as close as you'll come to using iChat for IRC. It sports a rather iChat-like look-and-feel with just about everything accessible through an intuitive set of buttons and switches and drag-and-drop support throughout. A Favorites list holds your best buddies and preferred channels so you can just log on and click your way to conversation. A Recent Channels and Users list helps you find that person you were chatting with yesterday or where you had that fabulous conversation last week. Or just set things up so you automatically log in and join your various discussion channels automatically.

While you're best off comparing and contrasting Conversation's feature set with the other clients covered here, it's a good bet you'll find it an intuitive vehicle for your first foray into IRC.
X-Chat Aqua
X-Chat Aqua is an OS X version of the popular Unix IRC client, XChat. It is freeware that can be downloaded from http://xchataqua.sourceforge.net.
When X-Chat launches, you are prompted to enter nicknames and personal information and to choose a server in the Server List window. A list of networks is provided by default, and you have the option to add to the list. Once nicks and server are selected, clicking Connect will connect and open a server window.

X-Chat Aqua can use a tab- or window-based view of channels and servers. The default setup puts each channel in a tab at the bottom of the window as it is joined. Channels can be opened in new windows, instead of as tabs, by using File >> New Channel Window.
Below image shows a connection to the freenode IRC network (shown at the top of the window) and three channels (shown in tabs at the bottom of the window). Channel participants are displayed in the bar on the right. While this window is white on black, colors can be configured to your preferences.

The File menu also has options to connect directly to a new server in either a tab or a new window or to use the Server List to establish a new connection. All commands and messages can be given in the input line at the bottom of each window, and some are also included as selectable options under the User menu.
Snak
The Snak IRC client is shareware that is free for 30 days. After that time, Snak will automatically quit after 30 minutes until it is registered for $20. Snak can be downloaded from http://www.snak.com.
The Server List is the window in the lower-right corner. Notice that the #rdfig and #mindswap channels have been grouped into one window, while the server, irc.freenode.net, is in a separate window in the upper right.
The first time Snak is launched, a wizard walks you through the process of creating a nickname and selecting a preferred channel. This information is stored in the Preferences. Connections to any server can be made through the Profile list. This window will come up by default and can also be found in the Windows menu. It lists all of the stored IRC servers with your preferred nick and startup commands. To connect to one of the servers, you can just locate it in the Server List and click Connect.
Docking is an interesting feature of Snak. Channels can be open in separate windows. Using the Dock command in the Windows menu, the windows can be changed into tabs in other windows. This allows you to group multiple channels any way you like; they need not necessarily be docked with the server window. Channels can also be customized by appearance. Each channel window can have its own color scheme, set using Edit >> Channel Settings.
IRCle
IRCle is a Macintosh-only IRC client. It is available as shareware from http://www.ircle.com. The trial period is 30 days, and all features are enabled during the trial. Registration is $20 and gets rid of the warning messages that will appear when the application is launched.
When IRCle is run for the first time, the Connections list needs to be modified. The Connections window should appear by default but can also be found in the Windows menu if it doesn't. There will be 10 default connections—the maximum number of server connections that IRCle supports—and they will all be configured to use the nickname "ircleuser." To change this, click on a connection and then click the Edit… button at the bottom of the window. This will bring up a dialog box where you can change your nickname, real name, exit message, and other properties.
To connect to an IRC server with this new nickname, select the connection in the Connections window, and then click the Server… button. A window with a long list of servers will come up. You can choose from that list or click Add to add a new server. Once you have found the server you want in the list, click it, and then click Select. The connection is now configured to connect to the server. Click the Connect button in the Connections window to attach to the server.
The server messages will appear in the Console window. The Inputline window is used to join channels, send commands, and type messages to a channel. Each channel will appear in its own window. Depending on which window is in focus, the Userlist window will change to show the name and participants of the current channel. Private chats established using /query will also get their own window. If someone else sends a private message to you without a separate window, the message will appear in the Console.
The multitude of windows in IRCle can become overwhelming. A feature called the Channelbar is available to make them a bit more manageable. Found under the Windows menu, the Channelbar puts a bar across the top of the window with buttons for each channel, console, and chat window. Clicking a button brings the corresponding channel to the foreground. Using option-click on a button will hide the selected channel window without disconnecting from it.
Now that you know about lots of Mac OS X IRC clients, it's up to you to decide which one you want to use.
There are an increasing number of equipment manufacturers and technology groups that provide operating systems (OS) for free personal and commercial use without any cost or fee. You are sometimes even free to use them, change their source code and redistribute them as well.
Like Anything that comes for free, do not expect fancy printed manuals and CD-ROMs and technical support. Yet you can count on the community that uses these OS to provide you support through chat rooms and forums and mailing lists.
You will also note that the size of these OS range from 1 to 10 GB so if you don't have decent broadband connection, paying for a DVD/CD-ROM might seem reasonable. Also if you are not that techie, some of these companies offer helpdesk and support contracts, which can be bought at a reasonable price.
FreeDOS
FreeDOS aims to be a complete, free, 100% MS-DOS compatible operating system (mostly achieved except Windows compatibility – Windows standard-mode works on FreeDOS, but 386-mode / WfW 3.11 does not.)
These days, there are three main uses for FreeDOS:
Running classic DOS games
Running business software that only supports DOS
Supporting embedded DOS systems, such as a computerized cash register or till
FreeDOS should run on any standard PC, but if you are new to DOS, we recommend you use a PC emulator to install and boot FreeDOS. You can find PC emulators for all computer platforms (Windows, Linux, Mac.) You can even run FreeDOS using a PC emulator written in Java, right in your web browser!
RxDOS
RxDOS is a fast MS-DOS clone that supports very large disk drives, FAT32 volumes, and Windows 95/98 Long Filenames. its source code is also available free at sourceforge.
React OS
ReactOS is a free, modern operating system based on the design of Windows® XP/2003. Written completely from scratch, it aims to follow the Windows® architecture designed by Microsoft from the hardware level right through to the application level. This is not a Linux based system, and shares none of the unix architecture.
ReactOS had its origins in an older project known as FreeWin95. FreeWin95 aimed at being binary compatible with Microsoft® Windows® 95. It was founded by Yannick Majoros around 1996. But the development never took off substantially due to endless talks on design and thoughts of following the NT architecture.
The main goal of the ReactOS project is to provide an operating system which is binary compatible with Windows.
This will allow your Windows applications and drivers to run as they would on your Windows system. Additionally, the look and feel of the Windows operating system is used, such that people accustomed to the familiar user interface of Windows® would find using ReactOS straightforward. The ultimate goal of ReactOS is to allow you to remove Windows® and install ReactOS without the end user noticing the change.Please bear in mind that ReactOS 0.3.7 is still in alpha stage, meaning it is not feature-complete and is not recommended for everyday use.
OpenSolaris
OpenSolaris is an operating system (OS), an open source project licensed under CDDL, and a community. The project's goals are innovation, collaboration, and the extension of OpenSolaris technology.OpenSolaris is free, open source, and well-suited for desktops, laptops, servers, and data centers. The quality requirement of OpenSolaris is perhaps best stated as Production Ready All The Time.
OpenSolaris technical communities maintain kernel and userland consolidations and launch new technology projects. OpenSolaris is developed by communities working in the different projects. Each project focuses on one or more specific areas of the system. The OpenSolaris developer project is sponsored by Sun Microsystems, Inc.
Darwin
Darwin is the UNIX technology-based foundation of Mac OS X. Darwin integrates several technologies. Among the most important are
4.4BSD-based operating-system services (built on the Mach 3.0 microkernel), the I/O Kit, networking facilities, and support for multiple integrated file systems. Developers can use Darwin to port UNIX/Linux applications and create kernel extensions.
In addition to being part of Mac OS X, Darwin is a standalone, BSD-based operating system. (BSD, short for Berkeley Software Distribution, is a family of UNIX variants descended from Berkeley's version of UNIX.)Darwin is also occasionally used to refer to the Darwin Streaming Server, also known as the QuickTime Streaming Server (QTSS).