Archive for install
Facebook is a very fast growing social network on internet. You can interact with your friends and family through Facebook and do lots of exciting and fun stuff on the social networking website.
Design and Outlook:
The traditional Facebook Profile is very simple and interactive having white background with a combination of blue color in headers and borders. Facebook lacks the feature of having the freedom to customize the profile and the users cannot change its overall outlook including the themes. Many other social networks like orkut provide this feature of customizing the profile and changing the themes as per like of the users.
Bored with Your Current Profile Outlook?
If you are really bored with your current Facebook profile and its theme and want to make your Facebook profile outlook really attractive and funky, then there is a solution for this now.
If you are a great lover of PSP games then surely you would be worried about your saved games data, that you might not like to  lose as in this case, you may have to progress in these games from the start. You can now save all your PSP games data to your computer hard drive. For this purpose, you will need the application "Sony Media Go". Following is the step by step procedure to backup your saved games and characters of PSP to your computer. Follow these steps carefully and you will end up in a good backup of your PSP games.
Step By Step Procedure:
Here is the step by step procedure of transferring games from your PSP to your computer for backup PSP data:
1. Download and Install Sony Media Go:
The first thing you need to have for the backup process is "Sony Media Go". Download this application from the internet. Once it is completely downloaded, run the Setup and follow the instructions to install this program in your computer.
2. Connect PSP to Computer:
Once you have installed the downloaded application, the next step is to connect your PSP with your computer via data cable which is already provided with the PSP. Make sure to connect it properly. The most important thing is to connect your PSP with the computer in USB mode. In order to do this, go to the setting options and then select the "USB connection in PSP" option.
3. Open Sony Media Go:
Now when you have properly connected the PSP to the computer, open the application Sony Media Go from the location where you previously installed it. When this application is launched, you will see your PSP device icon on the navigation bar, which is located on the left side of the screen. If your PSP is not listed there, then it must not be connected properly. Check the USB plug, if it is properly connected.
4. Select your Saved Data:
Now select your PSP device from the left navigation bar, and select save data option. You will see all the data that is being saved on your PSP.
5. Select Games To Backup:
Now select all the games that you want to backup in your computer.
Today, in this busy world we find less time to involve ourselves in some sort of Physical activities for time out. But, for efficient performance in our daily routine works it is important to be involved in some activities that are apart and can give a time out to an individual. One of the best activities in this regard is playing games either on PS3 or Computer System. This is basically a guide that can help you to save some cash on spending for PS3 games and secondly a guide to resolve such problems that you might encounter in this regard. This particular tutorial focuses on guiding you "How you can Unlock Your PlayStation and Download PS3 games online". Follow all the steps that are mentioned and make PS3 games as your time out.
Unlocking and Downloading Process:
As many of you are aware that the PS3 uses Blu-ray discs, many people has the perception that such discs could not be copied, but actually it is possible. We need special converter software, which commute your downloaded PS3 games into a format that could be easily burned to any regular DVD.
Step 1.
The primary requirement is that you must have an account open, from where you can get the games online. If you do not have any, I'll prefer you to join The Best Media Online site to get approach to their gargantuan database of PS3 games.
Black Berry provides you, a better facility to install and use any application you want. There are several applications available to simplify your tasks. They are available with different prices but many of them are free of cost so that, the Blackberry users can easily get the maximum benefit of those applications without paying anything. Here is a list of the best free software for Blackberry which will surely help you.
1. Google Maps Mobile
This application is a map application that is available for all the users of Blackberry phones. It shows you entire views of streets around you. This application has not only the functionality to show you the entire map around the Globe.  It can zoom different locations and to change the routes to provide you the shortest path to your destination. One of its latest and exciting features is the real-time traffic updates which allow you to navigate your way from the congested areas around you.
2. PocketMac
Blackberry can easily synchronize with your personal computer but in a case it didn't, and you also do not know, what to do to solve this problem. However, if you have this application in your Blackberry phone, it will solve your problem. This application makes that synchronization with your PC very easily. Using this application, you can easily get access to your Entourage, Up-To-Date, Address Book, iCal, Now Contact, and Sticks in line on both of your devices.
3. StockView
There are several different applications available to get aware of your stocks using your Blackberry phone, but they are either unaffordable or difficult to operate but this application is best in both prospects. Simply, you have to add those stocks, which you want to track in it, and it will ease you to check it whenever you want by logging into your account.
4. BlackBerry Unite!
This free software collaboration could help you track the progress of your team when you're away. After all, that's why you have a Blackberry in the first place, right? It simplifies you to share different important things that are necessary, while you are on a trip like, pictures, calendars, documents, and more, among yours and your Blackberry's teammates. In this way, you can easily do your work along with enjoying your trip and get your working reputation, better and better day by day.
5. JabpLite BlackBerry Personal Money Manager
Sometimes, when you are progressing better in your business, you can easily forget your money related matters. JabpLite Blackberry Personal Money Manager provides you the facility to store all of your money related data. This is just a simple budget and allows you to store planned and actual expenditure. It keeps your data in an easy form of spreadsheets, which ensures that you win more than your expenses, and that your money is distributed. Because the last thing, you need is to board a flight from New York to Los Angeles and have a complete breakdown of the budget.
6. BeamBerry
When you face a problem to download or open the attachments of your e-mails, which have certain file extensions than this application will solve your problem. You have just to download this application, and it will ease you to view the attachments like your PC.
7. BBScreenStream
The application works like a movie maker. Using this application, you can create videos from your phone, and then you can either record it or can easily display that video on your computer by simply connecting your Blackberry with your computer.
Games nowadays are very good sources of amusement. Most of us play many types of games either physical or computer based/PSP. In computer based games an individual might encounter a problem of losing the collection he/she has or he/she could fear to lose the collection of his/her favorite games. That would be quite painful.
The below tutorial have the solution of your problem. The focus of the tutorial is to guide you that how you can create backup of the collection of games you've in your PSP by copying it to the memory card. It's very simple and easy all you need to do is to read and implement all the steps mentioned in the tutorial. For the purpose we would be requiring some software; UMD Dumper, Fast loader, and UMD Emulator.
Backup & Copy PSP Games to the Memory Card
Here is the list of things that we will need to save all the games.
Pro Stick Duo Memory Card.
PSP to PC Cable or SD Card Reader (to connect your PSP to the computer).
Internet connection.
Dumping Software.
Steps to create backup and copy PSP games
You will need Pro Stick Duo Memory card to copy the games and to create the backup of the existing games. You must have at least 2GB or more free space in your Memory Card.
If you encounter another problem as, because of updating your PSP in to latest version, you are facing problem in running ISO format games. Then it's necessary that you downgrade firmware.
Iphone is the best mobile phone in the world as it is providing many music applications for the music lovers. Many iPhone users purchase iPhone because of these iPhone music applications. To sync your iPhone and Ipod mobile with your computer, iTunes is the only source or medium available as default. This iTunes is supported by Mac and windows operation system only. This program is not supported by Linux. So those users who are using Linux have to find some other program for their iPhone to sync music. There are also many other applications available for the iPhone users to transfer the music from computer to iPhone without using iTunes. One of these iPhone applications is Share Pod. Following are some details about this iPhone application.
Share Pod
This iPhone application is used to transfer the music from computers to iPhones with out using iTunes. This iPhone application is also available for iPads. This iPhone application is loved by many iPhone users, who are used to transfer music from iPhones to computers and computer to iPhones. Share Pod is considered to be the simple and light application for the iPhone. It enables the user to transfer music very fast and easily.
Direct music playing option
Share Pod is a very useful and interesting iPhone and iPad application that it provides an option to the iPhone user to play a music track directly from the iPhone, with the help of this iPhone application.
There are many mobile phone companies in the market, which are providing different applications for the mobile users. But the best company in mobile phone ranking is iPhone. iPhone is providing many applications for the iPhone users. iPhone provides many applications for businessmen, official administrators, children games and also many useful and interesting applications for the students. These applications are designed according to the minds and abilities of the students.
Best five iPhone Student Applications
There are hundred of iPhone applications for students that can help them to improve their qualities and enhance the educational progress. From the many iPhone applications, following are the best five iPhone applications for the students.
1. My Schedule Lite
The main problem in student life is to manage the time. Most of the students can not manage their time according to the schedule and hence, can not show progress in their educational field. To solve this problem iPhone introduces this iPhone application. This application helps the students to manage their time and make a proper time table schedule. You just need to install your daily schedule in this iPhone application. You can high light the study time, break time and other important lectures timings in your iPhone application. This application will reminds you about your schedule.
2. Study SETS – Psychology Lite
This iPhone application can help you to improve your results and other activities. This application provides you different sets of your courses to make it easy for you to understand the syllabus and course. This application is very useful for all students.
There are many advance games available on iPhones and on internet. But still there are a lot of people who are used to play Java games on their mobile phones. Java games are available in local markets and also on internet. Following are the best ten Java games for game lovers.
1. Super Mario Planet
This is an advance version of Mario games. In this game the player has to face different challenges. This game provides you many levels of different modes. This game is supported by all Java supported mobile phones.
2. Tankzors Pro
This game is controlled and organized by NES Game Battle City. This game is an adventurous game in which the player has to destroy different targets. There are different hurdles in your mission which the player has to face.
3. Zelda Mobile
This is a Nintendo game that also works very well on small screen Java supported mobile phones. This game is based on a mission and in that mission the player has to pick and drop different passengers from different stops by using a bus.
4. Tom and Jerry Food Fight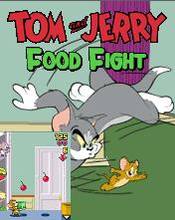 This game is especially designed according to the famous and most lovable cartoons, Tom and Jerry. The player has both options to play with Tom or Jerry. In the game there is a fight between Tom and Jerry and player has to protect its character. This game is very exciting and loved by children.
5. Mine Hunter
This game is developed and designed by Minesweeper. In this adventurous game, the player has to find and track different hidden mines and then has to destroy these mines.
My first impressions were WOW! as Google announced the launch of a it's new 3D layer for Google Earth. By far it is one the most extensive collection of three-dimensional buildings at on GE location. The model depicts Rome in the year 320 AD – at the peak of its development with over a million inhabitants.  At this time it was the largest metropolis in the world and it wasn't until Victorian London, 1500 years later, that another urban city surpassed Rome.  Because of its size and importance, Rome may be one of the most-studied cities in history.
Google said that it is part of it's continued effort to make exploration and learning about Ancient Rome both easy and fun. By loading this new layer in Google Earth, " students, teachers, tourists and historians can:
View a virtual representation of the city in 320 AD at the height of its development as the capital of the Roman Empire.
Fly around the city using Google Earth's unique navigation.
Explore more than 6700 historic buildings.
Zoom in to discover the detailed interiors of eleven ancient structures including the Colosseum.
Learn about Ancient Rome through information bubbles written by expert historians.
Ancient Rome 3D is one of the most extensive collections of three-dimensional buildings – and the first ancient city – to be found on Google Earth. Within the Ancient Rome 3D layer users can visit the Roman Forum, stand in the centre of the Colosseum, trace the footsteps of the gladiators in the Ludus Magnus, stand on the Rostra, swoop over the Basilica Julia, fly under The Arch of Constantine or even examine the detail on the facade of the Basilica of Maxentius."  The Press Release By Google Stated.