Archive for creativity
Apple has launched its ipad2 which is faster than its predecessors due to added functionality and better graphic performance. The major update in ipad2 is dual-core A5 processor which delivers twice as much processing power than its predecessor. There are plenty of different apps for iPad available in apple apps store. iPad2 usually shipped with iOS4.3 which is a close competitor to android 3.0 honeycomb. It has a slimmer design and a newer version of iOS4.3 to boot.
1. Twitter
Twitter is one of the best official apps for iPad available yet. Although twitter is same for iPad and iPhone but the look and feel in iPad is completely different experience. Twitter has introduced some new features for iPad users to connect instantly to what is most important for you. Share photos, videos, links easily to your friends and family. Overall twitter is an amazing user experience for reading information.
Price: Free
2. Flipboard
Flipboard is personalized pocket-sized social app which customizes everything and organize them at your will. You can read blogs, articles, cover stories and many more. This app is designed for both iPhone and iPad and it allows users to browse for the news. It is the best social magazine app for iPad available right now.
Price: Free
3. Dropbox
Dropbox allows you to upload files including photos and videos from your mobile device when you are on the go. This app is extremely useful and also has very handy user interface with search box included in it. You can use it free if you need 2GB storage or less.
A typical website that serves all the need of a person or business with a creative look cost a lot. The need for affordable web hosting has caused the companies to analyze its cost in a way to provide basic need at a minimum cost of $4.95/month. But a website owner has to look through many other hosting companies, which offer something 'extra' compare to others.  This would include a regular updating on the website without charging an extra fee for additional services.
Consideration Made Before Choosing The 'Right' Web Hosting:
It is highly important for a company to perform a considerable evaluation of the services before choosing the right web host. The hosting company should be highly competent in handling any technical difficulties that come their way in affordable price.
It would be best for potential client to consult through existing customers the problems they have faced by their host. An easy schedule payment and a contract detailing services to be provided should be signed for future references.
Technical Issues:
The potential website owner would need to ask an average downtime a hosting company faced in the prior months. It would be appreciated if the number is low because the business would not be able to perform its activities if the website is down. Unfortunately, if such circumstance arises what per cent of the monthly fees should be reimbursed keeping in view the losses faced by the business?
The other factors to be noted is that does the discounted fee package include virus and spam filters? It is essential that such facilities are provided, with support of multiple email addresses. The size of bandwidth used by the owner will be determined according to service package opted.
Tracking Service – Measuring Tool:
To determine the efficiency of services offered by the affordable web host the package offered should include tracking services. This allows the web owner to compare the sales resulted through website's visits.
iPad is stunning product from Apple. It allows user to browse to the Internet, watch videos, listen music, read books, games and much more. There is wide range of applications in every field. For music lover here are 10 best Music applications for iPad. Now you can make and play your own music on your iPad.
10 Best iPad Music Applications
Here are 10 most popular music applications. Now using these applications you can create your own music tunes of your taste
1. StreamToMe
The StreamToMe application provides your iPad Touch to play video, music files and photo files in wide variety of formats. You can also stream directly over WiFi from another Mac or PC. You can also connect your iPad to your TV out cable and use it as a wireless streaming media center
2. Shiny Drum
Shiny Drum is designed by Out Of The Bit and Leo Di Angilla a music application for iPad. In this you can create different drums beat.
3. TabToolKit
TabTookKit, this application has won award in 2010. the features of TabTookKit having a powerful guitar and music notation viewer and you can play multi-track at a time. It is an essential tool to learn and practicing music.
Nokia is one of the best mobile companies. With each model it comes up with, it has new and improved features. Technology changes day by day and Nokia also enhances and launches its products according to the needs of modern era.
Nokia N8 Smart Phone
This model is one of Nokia's hottest mobiles. The N8 has been released. It seems to be doing quite well.
The first great feature of this mobile is that you can shoot things in HD version. It has a large 12 MP sensor and Carl Zeiss optics. This allows you to capture great images. Also the Xenon flash lets you take great pictures in low-light conditions.
Secondly, it is powered by Symbian. This means you can enjoy over 250 exciting new features. This includes things like HD video playback on your compatible TV. You can do so much without sacrificing your battery life.
This great phone features an HDMI connection as well. This means that you can see all your images, music and videos on compatible televisions and projectors. It also features premium-quality, "Dolby Digital Plus Technology." Movies look so much better on it.
There are many advance games available on iPhones and on internet. But still there are a lot of people who are used to play Java games on their mobile phones. Java games are available in local markets and also on internet. Following are the best ten Java games for game lovers.
1. Super Mario Planet
This is an advance version of Mario games. In this game the player has to face different challenges. This game provides you many levels of different modes. This game is supported by all Java supported mobile phones.
2. Tankzors Pro
This game is controlled and organized by NES Game Battle City. This game is an adventurous game in which the player has to destroy different targets. There are different hurdles in your mission which the player has to face.
3. Zelda Mobile
This is a Nintendo game that also works very well on small screen Java supported mobile phones. This game is based on a mission and in that mission the player has to pick and drop different passengers from different stops by using a bus.
4. Tom and Jerry Food Fight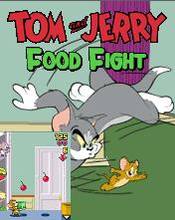 This game is especially designed according to the famous and most lovable cartoons, Tom and Jerry. The player has both options to play with Tom or Jerry. In the game there is a fight between Tom and Jerry and player has to protect its character. This game is very exciting and loved by children.
5. Mine Hunter
This game is developed and designed by Minesweeper. In this adventurous game, the player has to find and track different hidden mines and then has to destroy these mines.
It is known by all of us that technology gets old very fast. Everyday new and innovative products are coming in market and encouraging people to throw away or sell their old computers and get a new state of the art and latest technology.
Perhaps depending on your creativity, if you have creative skills then here we are giving you some very cool ideas that you can implement on your old computer. So before reading this post don't throw away your old PC!
1. Make your PC a Letter Box :
If you have such pc that is somewhat good looking, i.e. an apple or it has got a customized casing then you can take out all its internal hardware, make some space for some letters in it and then turn it into a very cool Letter box!
2. Use your Old Monitor as an Ash Tray :
Certainly it would be a fun to remove the screen from your monitor and then use the mere box as an Ash Tray. Now your old monitor is ready as an ash tray, so you can dump all the cigarette waste in it.