Archive for Battle
What makes the video game addictive is the weapon it offers to the players. They need to be effective and accurate to take down the enemies. Video games are where one can officially flaunt a weapon. In this countdown of top ten video game weapons, the most effective, accurate guns, pistols, swords and cloaks are mentioned. What makes one better than the other is how effective it is to counter the enemy attack.
10. The Sawnoff Shotgun in GTA: San Andreas
Sawed off short gun requires all alert and effective dealing in the game. Ammo is quiet enough to find any battle with the enemy. There is a save option at any point in the game now let it be enemy cars, tanks and airplanes, player of the game is acquainted well to deal with it
9. The Biggoron Sword in Ocarina of Time
One hit is all this sword needs to wipe out the opponent. Now it is not difficult to find even, in the game. The big orange arrow guides you to the sword. player can take all the time in the world because there is no time limit.
8. The Five-Seven in Splinter Cell: Conviction
This pistol has it all it takes to put down number of enemies in a single shot. You get this pistol almost right at the start of the game. From there the show of this accurate weapon begins.
7. Holy Water in Castlevania
Holy water first freezes any enemy it touches. Later it burns them completely. How big the boss is next to you holy water can kill these bosses within a split second.
6. The Pistol in Red Faction
If you are weak with aims, this pistol is made for you. With no restriction on the rate of fire whole of enemy army can put down to death.
Different mobile companies are working in the market and are offering their useful applications. There are also some companies that are providing android mobile phones. There are also many android applications. These applications are very useful, attractive and interesting for the android mobile users. These applications also contain many games. Android games are very famous and are loved by many people.
Best five android mobile games
There are many games that are offered by android mobile company. These games also include some RTS and strategy games.These games are very famous and are highly addictive games. These games are available with very good sound effects and high graphics. Out of thousands of android games, following are the best five android RTS and Strategy games.
1. Robo Defense
This is an android game and is very famous in children and youngsters. This is a tower defense game. In the player has to defense the tower with the help of maps and tracking devices. This game has amazing graphics and is also available in 3-Dimensional graphics for advance android mobile phones. You can purchase this android game for only 3 dollars.
2. Battle for maps
This game is designed especially for the android operating system.
There are many advance games available on iPhones and on internet. But still there are a lot of people who are used to play Java games on their mobile phones. Java games are available in local markets and also on internet. Following are the best ten Java games for game lovers.
1. Super Mario Planet
This is an advance version of Mario games. In this game the player has to face different challenges. This game provides you many levels of different modes. This game is supported by all Java supported mobile phones.
2. Tankzors Pro
This game is controlled and organized by NES Game Battle City. This game is an adventurous game in which the player has to destroy different targets. There are different hurdles in your mission which the player has to face.
3. Zelda Mobile
This is a Nintendo game that also works very well on small screen Java supported mobile phones. This game is based on a mission and in that mission the player has to pick and drop different passengers from different stops by using a bus.
4. Tom and Jerry Food Fight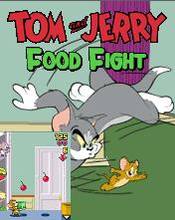 This game is especially designed according to the famous and most lovable cartoons, Tom and Jerry. The player has both options to play with Tom or Jerry. In the game there is a fight between Tom and Jerry and player has to protect its character. This game is very exciting and loved by children.
5. Mine Hunter
This game is developed and designed by Minesweeper. In this adventurous game, the player has to find and track different hidden mines and then has to destroy these mines.
January is always fun. It is going to be even more fun for geeks. Late in January 2010, you and I will witness one of the most fierce battles among software and hardware giants of our times.
Each and every company seems to be in a hurry to capture as much share of personal computer market as it can. Tablet PCs used to be an expensive and luxury toy only meant for top executives and the very rich.
Today, every kid on the block wants a touch sensitive slate like device to act as a phone, laptop and even multimedia entertainment centre. If a manufacturer can deliver it under $200 price tag,  I am sure, the world will beat the path to their door. It would be next big thing after iPhone.
This is phenomenal development. Many things contributed toward making it possible. I can think of following
Huge reduction in cost of LCD displays
Popular acceptance of touch sensitive gadgets like iphone
Introduction of  solid state drives and supper slim battery and motherboards.
Nokia's N900 internet tablet, Apple's iPhone and amazon's kindle can be regarded as the classic era devices that pave the way for this evolution of Personal computing.
The Battle Ground for Tablet Wars
The venue for the tablet wars is set at this week's Consumer Electronic Show at Las Vegas.